2018
Early blooms mean an early harvest.
In 2018, after a rainy start to spring, the showers subsided. With the warm temperatures, the number of flowers soared. Over the summer, the mercury continued to climb and towards late August, which saw the return of several rainy days, the grapes entered the final stage of maturation.
The harvest began on 12 September 2018 and lasted until 25 September for the tardier Chardonnay. All our fermentations were started naturally using the terroir's own native yeast.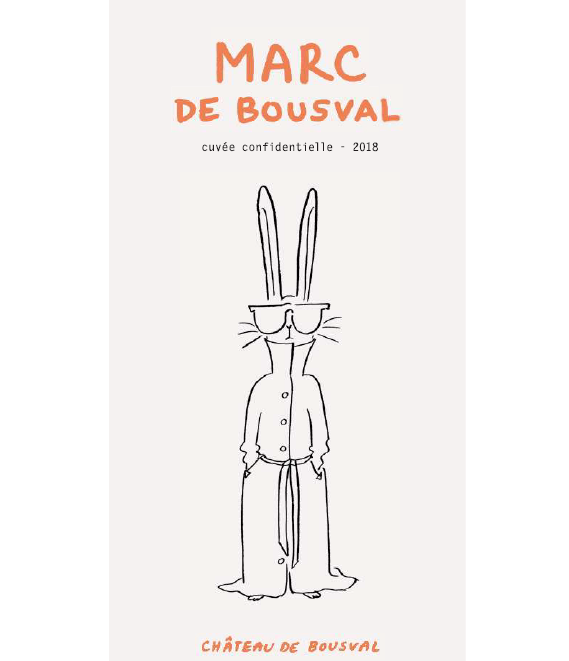 Le marc de Bousval
This is a marc that strikes with a bouquet of currants, apricots and dried dates. A marc erupting with a scattering of peanut and walnut. Warming saline fireworks dazzle on the finish.
Pairs perfectly with…
This marc tends towards sheer sugary indulgence. Dreamily divine with chocolate, pavlova or lemon meringue pie.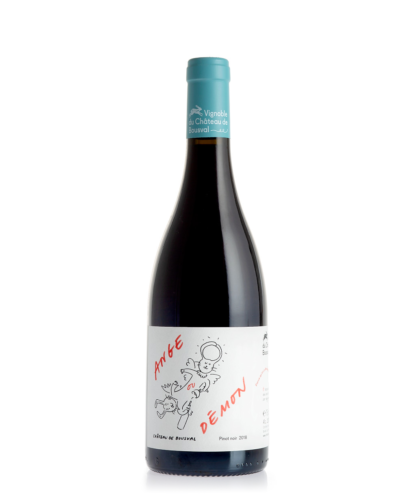 Ange ou Démon
This year, the vine was harvested at optimum phenolic ripeness. The fervour of our youthful feet already gave us a hint of the long-term potential. In the winery, the grapes were cold-macerated. To preserve the elegance of this variety, we limited extraction and pumping over. Our first Pinot Noir mingles wild red berries and spices with a structured mouth feel.
We recommend Ange ou Démon in any season, but preferably in autumn paired with pheasant and cranberries, or in the spring to elevate a lamb chop.
Out of stock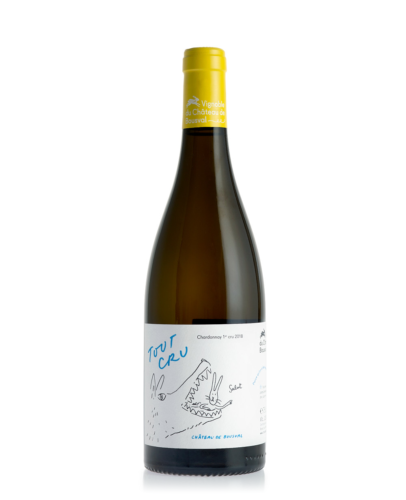 Tout cru
Tout Cru is the fruit of our most drought-resistant white varieties. They are planted in deep soils, which preserves the full freshness of the Chardonnay. This cuvée offers notes of grapefruit and gun flint. Its mineral framework presents a strikingly long finish.
We recommend Tout Cru with iodic, smoked or full-bodied flavours such as scallops, salmon or goat's cheese.
Out of stock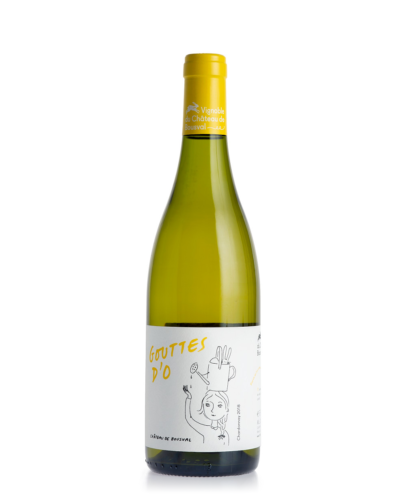 Gouttes d'O
The full warmth of the 2018 vintage is reflected in our Gouttes d'O. This full-bodied cuvée presents aromas of dried apricots, honey and candied lemon, while its slightly bitter finish confers nobility. This blend is comprised of our sandiest Chardonnays to accentuate the dry character of this wine.
We recommend Gouttes d'O as part of a North-South pairing: North Sea monkfish with Sicilian red prawns, or even Parmesan croquettes.
Out of stock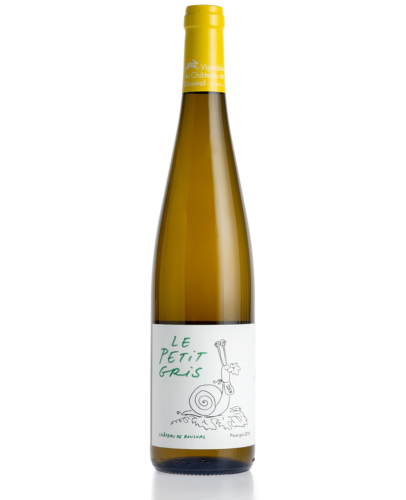 Le Petit Gris
This year, our 3,000 m2 of Pinot Gris yielded their first 300 kg of grapes. This fledgling cuvée reveals the delicious delights of youth with aromas of white blossom, peach and hints of smoke. It bursts with freshness in the mouth.
We recommend Le Petit Gris with a multicultural selection including stir-fried mushrooms, Burgundy snails, and Asian cuisine.
Out of stock