To give full meaning to his newly created vineyard and to ensure the closest connection to the earth, Michel Verhaeghe de Naeyer contacted the AWAA architecture office. He called on the visionary talents of Charly Wittock to design a futuristic yet environmentally friendly winery facility set among the vines that would blend in with the surrounding nature.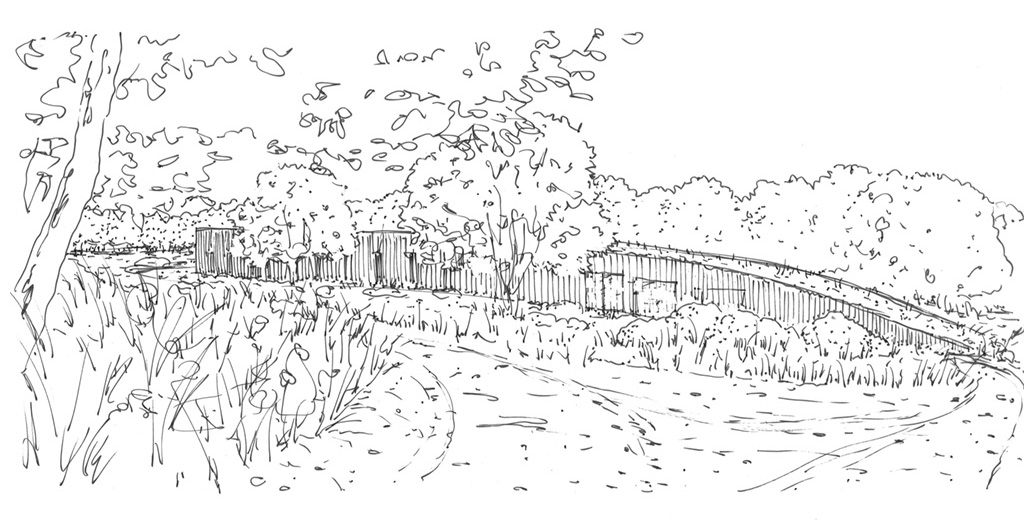 In a beautiful clearing just above the plateau of vines, the wooden winery facility, with its green roof, will store the wine vats. Meanwhile in the wine cellars underneath, particular attention has been paid to natural methods, with ventilation and a sloping, gravel-only floor free from concrete tiles. The tractor will be housed in the winery facility, which will also include the bottling room, offices, a staff room and a grappa workshop.
Wine production and bottling on-site will help to preserve the same philosophy as for the vine work.